First Time in Paris – Top Tips for Visiting Paris the Right Way
If you're traveling to Paris for the first time, here are my top tips for a successful first time in the city! This article will answer questions like: how many days should you spend in Paris, things to do around Paris and top tips for visiting Paris without going insane from the long lines! Make the most of your trip to Paris and be prepared for an amazing journey!
Traveling to Paris for the First Time | What to Expect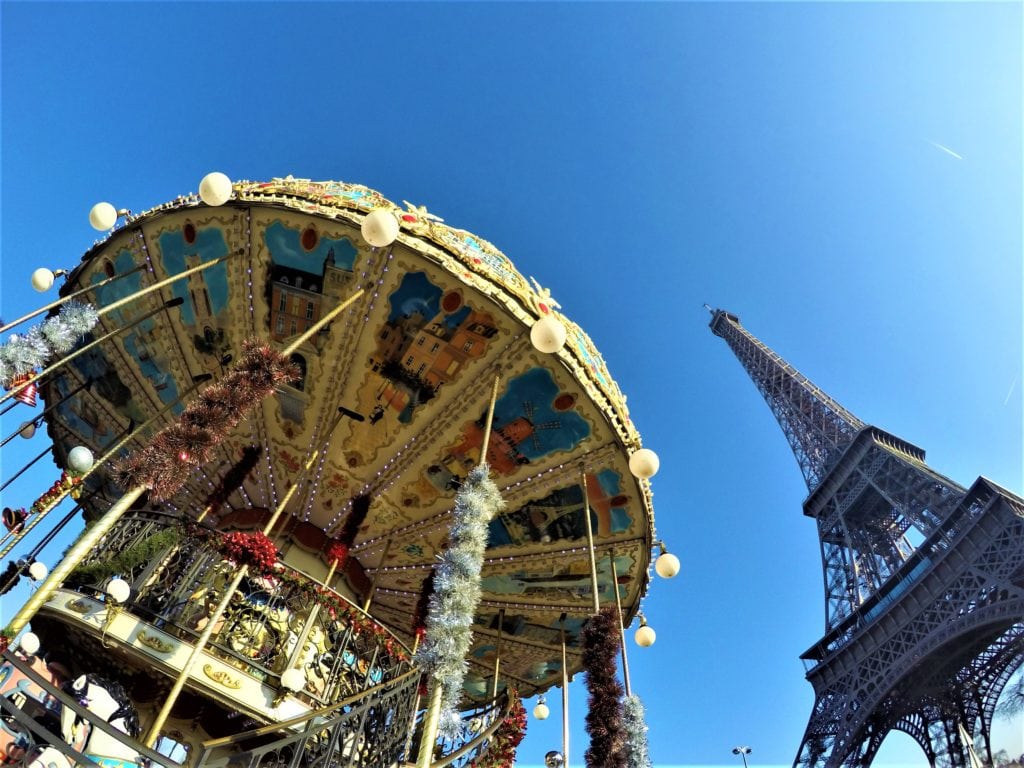 Visiting Paris for the first time can be quite intimidating. First, Paris is huge and the top attractions are quite far from each other which makes it harder to travel around the city. Of course, if you don't speak French your trip to Paris might even get more complicated! But don't worry, I'm planning on helping you out. I've been to Paris times and I'm happy to share my top tips with you!
Is it necessary to learn French in order to visit Paris?
No, you don't have to speak French.
Of course, French people speak French! Although, I noticed that many people have pity for English speakers when they try speaking with their broken French. If you learn a few basic words you'll make the locals happy and they are likely to help you out!
Paris is always a good idea!
You'll realize soon enough how big the city is and how great the food is! Paris is the kind of city where I can constantly go to without getting bored of it! Every single time I see a new neighborhood or a new spot! The city is massive and there's a lot to love about it!
That being said, you won't be the only one out there! During summertime, Paris can get super busy, which means that all the main attractions will be crowded with people! Although, I'd add that it's not really overwhelming. I'm repeating myself but Paris is big, and even though it's crowded, it doesn't feel super crowded! There are also ways to avoid the crowds by entering one of the several parks or by simply getting out of the city for a day trip!
Is Paris expensive?
Of course, like any other western European capital, Paris isn't cheap at all! As the city is huge you should invest in a public transportation card for a day or for a few days depending on how long you're planning on staying!
You can go to the grocery shop to cook your own food or you could also survive with the amazing bakeries found around Paris. Other than that, bread, a bit of cheese and a bottle of wine aren't that expensive!
How Many Days to Spend in Paris
For how many days should you go to Paris? Well, there's no right or wrong answer here! You can easily go for a weekend or for two weeks! It really depends on your interests and how fascinated you are with this beautiful city! Don't worry, you can still make the most of Paris even if you're only spending a short weekend there!
Tips for visiting Paris | Make the Most of your Trip!
Things to do around Paris | 3 Days in Paris Itinerary
There's a lot to see in Paris! You can read this full-guide to Paris including the top spots in Paris as well as the Paris most famous landmarks. You can also check out this 2 days in Paris itinerary.
Now, let's pretend you're planning on doing a short 3 days in Paris!
If it's your first visit you should go for some Paris sightseeing! The Eiffel Tower should be on your list, but if you're planning on crossing off the Parisian bucket list you should also check out the Louvre, the Catacombs and Versailles! If you're on a tight schedule (or not), you should know that these attractions also come with big lines! Being patient isn't enough and believe me, you don't really want to waste your time, do you?
Let me introduce you to The Paris Guy!
The Paris Guy actually comes from Rome! They started out in Italy and now they are launching their tours in Paris! Imagine a bunch of people coming from different parts of the world who visited Rome (or in this case, Paris) and decided to stay longer… and move there! (#GOALS)
Their team is constituted of passionate, funny and fun guides! You simply have to look at their website to feel a young and energetic vibe! At the end of March 2018, they are launching their Paris tours and they currently have three options available!
Bonus: They will help you skip the lines! Their groups are small, they have some of the best tour guides and they always try to show you something unique and different in all these pretty famous places!
They are launching three tours that would allow you to discover Paris like never before! Here's an overview of their tours and why you should consider touring with them on your next trip to Paris!
Paris The Louvre Tour | Tips for Visiting the Louvre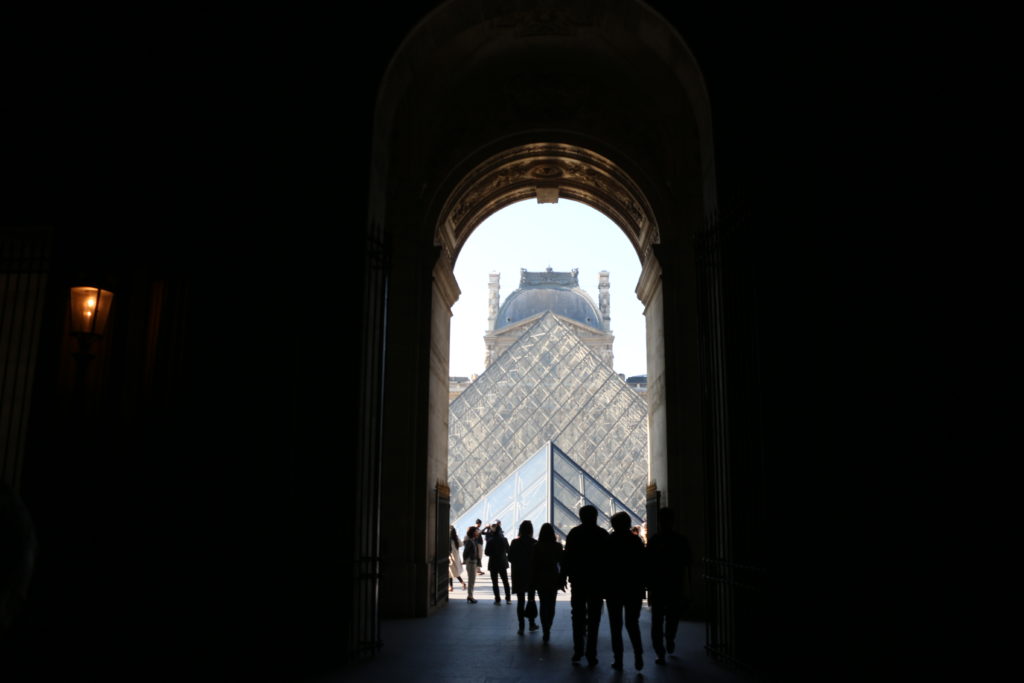 The Louvre is known as the biggest art museum worldwide! Some travelers can easily spend a whole week discovering every corner in the Louvre!  If you're on a tight schedule, three hours should be enough!
The Paris Guy offers you a special twist: Skip the Line Magnificant Louvre Tour in Paris.  Their small group and their amazing guides will show you some of the best masterpieces in the museums as well as the famous ones!
You should bring comfortable shoes, some water and a snack!
Paris Catacombs Tour – | Tips for Visiting the Catacombs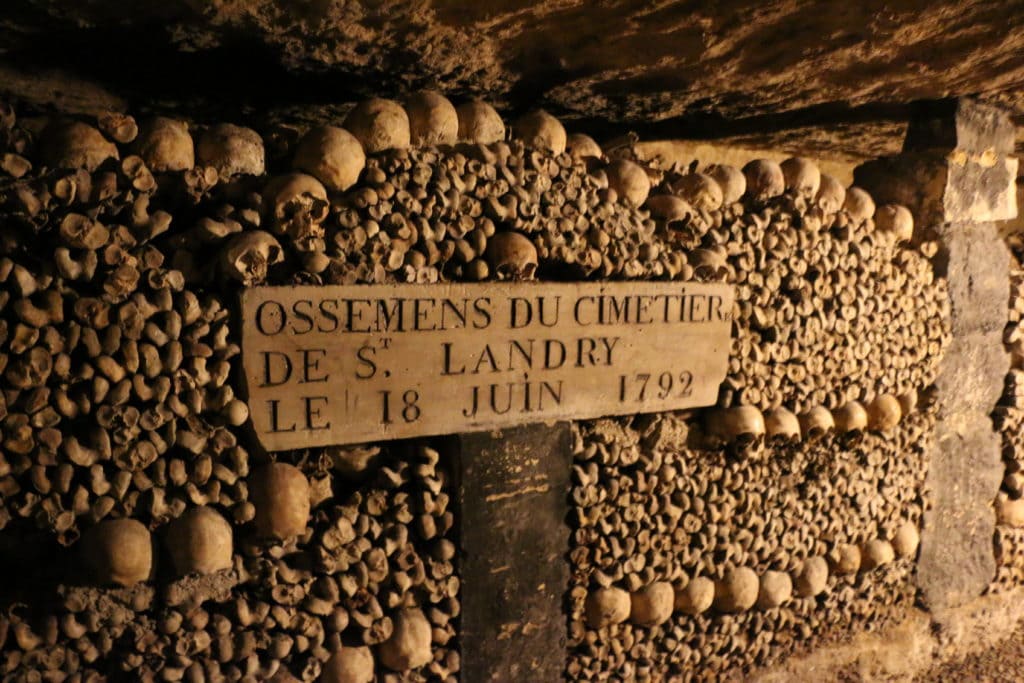 The Paris Catacombs is definitely something different to see while in Paris. It's a bit creepy but it's worth a visit. Imagine walking amongst tons of bones and learning about the world's largest grave!
The Paris Guy offers you a special twist: Skip the Line Paris Catacombs Tour.  Their small group and their amazing guides will share some of the darkest secrets of Paris.  Who knew how dark Paris could be when we all think about lights and romantic vibes!
You should bring comfortable shoes and an extra layer (it can get cold down there!).
Paris Versaille Tour – Skip the line | Tips for Visiting Versailles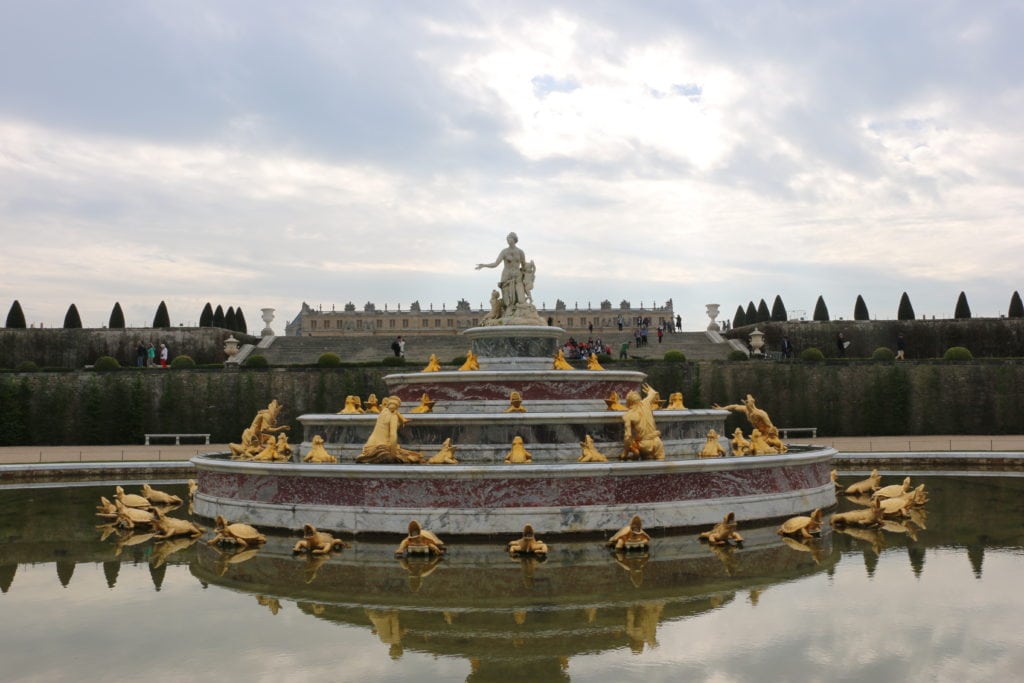 Palace of Versailles is just outside of Paris and is one of the main attractions around the city of lights. The palace is massive and is surrounded by gardens. It's a great way to learn more about the Parisian history.
The Paris Guy offers you a special twist: Golden Versailles Palace and Garden Tour. Getting to Versailles can be a nightmare so the Paris Guy makes sure to pick you up to bring you safely and hassle-free. Their tour includes both the palace and the huge gardens!
You should bring comfortable shoes, a bottle of water and a snack!
Where to Stay in Paris – For the First Time
If you're planning a trip around Paris you might get overwhelmed by the number of neighborhoods. It can be a mission to find the right spot as most attractions are far from each other. You could try to plan your itinerary and look at the options that make sense for you.  Otherwise, anything around a metro station would be a great idea!
My personal favorites are Gare du Nord, Montmartre and Canal St-Martin.
Budget options: St-Christopher's Inn Gare du Nord & St-Christopher's Inn Canal
Mid-Range options: Villa des Iris & Hotel de la Mare
Luxury options: Sourire Boutique Hotel & Ateliers de Montmartre
What to Pack for Paris | Top 3 Essentials
Paris is a cool destination no matter what season it is. In the summer it can be quite hot and the winter can also be super cold! Here are my top 3 essentials when it comes to Packing in Paris!
Tripod/Selfie Stick
When you visit Paris there are many photography opportunities! If you're traveling alone you might need a tripod or a selfie-stick to be able to take these great shots!
Comfortable Shoes
When in Paris, you will likely walk everywhere! Even the museums or palaces require you to walk a lot! Make sure you stay comfortable while exploring!
Daypack
You might want to bring a daypack to carry your valuables as well as an extra layer, bottle of water and snacks. There's so much to see in Paris that you will likely be out all day!
You should also keep in mind that Paris is a fashionable city and you might want to bring your nicest clothes with you! Every time I visited Paris, I felt underdressed!
 Hope all the things said above have helped you guys in order to make-up your mind for Paris!